AMP is one of most trending part of the web revolution these days, for those who don't know AMP is an open source project lead by Google to improve the browsing speed with better user experience. AMP pages are faster up to 4x which make browsing experience much better, AMP cut down unimportant part of web elements and only show important content with few ads.
Google also started showing AMP label in mobile search results. You may have noticed thunderbolt icon with AMP label along search results, these are the pages with AMP support.
Many websites have seen a drastic increase in CTR and pageviews after using AMP, which means this will be counted as SEO signal in future. Google, for now, is not giving any ranking upgrade to AMP page but CTR can also play a big role in SEO improvement , so upgrade your site with this revolution to take benefit of it.
AMP project is basically for content based sites but we have seen that sites like Pinterest and eBay have also started using AMP which mean's amp will have much more in future and may become the core feature of mobile websites.
To improve user experience on Facebook, the company also started Instant article project, which serves the same purpose but has different implementation method along with their own native ads. We will discuss it further later in this article.
AMP pages are mostly served from Google servers and Facebook instant articles are served from Facebook servers, which means you are not going to need high server resources for your sites in future.
WordPress users have a big advantage of the large community base. Every new thing becomes available for WordPress in very few days, so many developers have started creating AMP plugins and themes for this revolution. Currently, there are not too many plugins and themes with much customizations and features support but we can hope for more in near future. For now, you can use these plugins to make your site AMP supported.
WordPress AMP Plugins
These are the best amp plugins you can use right now:
AMP By WordPress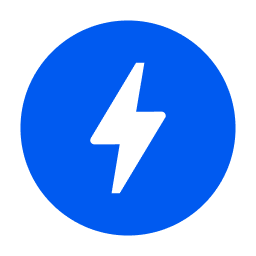 This is one of best and most updated WordPress AMP plugin. Just install and activate it, it will take care of the rest. Currently, only Posts are supported. You can check AMP version of your site by adding /amp at the end of your post URLs. This plugin will add meta information in the head section of the website which will tell google about AMP support and Google will automatically show AMP pages to mobile users.
Simple & Straight Forward.

Easy to use.

No support for Analytics & Ads.

 No customisation option available.
Unfortunately, AMP plugin currently does not support ads, customization & SEO features but you can use Yoast AMP Glue plugin to get some more functionality for this plugin.
AMP for WP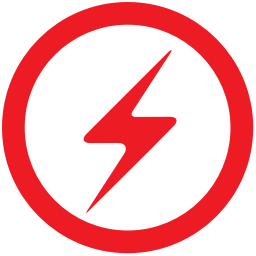 This is another AMP plugin with much more functionality and options than AMP by WordPress plugin have. You can add a number of items in your web page like related posts, recent comment, Google Analytics code, Video Embeds, AMP homepage and a lot of style customizations which will make your AMP pages better and more engaging.
 A lot of customizations and features.

 Free, Good support and frequently updated.
WP AMP (Paid)
Here comes a premium AMP plugin with much more flexibility and control than any other plugin has. This plugin works with almost all pages, you don't need to code a single line. The good thing about this plugin is that it support WooCommerence sites & page builders which other plugins do not support.
You can buy this plugin here for eighteen bucks.
 WooCommerce, Adsense & G Analytics support.

 Work on all pages including archieves.

 Support embeds and iframes.

 Support some of page builders.

 Provide shortcodes.

 Not free.
WordPress Plugins For Facebook Instant Articles
Facebook instant article is a project made by Facebook to increase user engagement and browsing speed for people using its mobile app. You need to apply for this service to get approval, it's open for everyone,  just you have to make your site ready for Facebook instant articles and then apply for this service. Here are some plugins to make your site ready for Facebook instant articles. Remember, you can't use AdSense here, either apply for Facebook Audience network if you have good userbase or show direct ads.
This plugin set up all the requirements on your WordPress blog to be considered for instant articles by Facebook. Install it and it will guide you further.
Once you make your site ready for Facebook instant articles, you need to apply for approval and after that you can publish your instant articles on Facebook..
 Free to use.

 Easy & simple.
AMP & Instant Article in one Plugin
This plugin offers functionality for both of these projects. I myself use this plugin and recommend you to use this plugin if you have an intention for both of these project. This plugin will guide you how to set up everything. It comes with customization options for both AMP & instant articles.
 Adsense, Analytics & customization support for AMP.

 Free, all in one plugin.
Soon we will see all of Google results filled with AMP search results as people are more likely to open them, they don't take much time, bandwidth and do not annoy users, but AMP isn't something that can fulfil need for every type of sites, You can't use games, flash, ajax and a lot of more functionalities on AMP pages for now, Google may add more functionality in future but we can't say anything about it.
It's golden opportunity for news based site to get more pageviews, brand exposure and increase audience using AMP & instant articles, before everyone start using them.
It's up to you, how you take benefit of these projects or consider them as a new experiment from giants.
[totalpoll id="1282"]
Thanks for reading this article, your suggestion & feedback will be greatly appreciated.
[sociallocker] TIP: I can help you for free, just ask me a question on the forum and I will be happy to answer.[/sociallocker]